Seiko Watch Repair Near Me

If you have are in need of a Seiko watch repair you have two options. You can find a watch repair shop or jeweler near you or you can mail watch into Seiko. Generally most people would rather visit a shop in person so that they can talk details and costs with a watch technician.
In this article we will cover where to get your Seiko watch fixed near you and share with you what you need to know about mailing your watch in to a Seiko service center. Its important to know that if you are looking to get a repair under warranty then a service center is your only option.
Seiko Watch Repair Near Me
Use the Google map below to locate repair shops that fix Seiko watches. It is best to call ahead and double check that they can service your model.
For alternative searches you can go to Google Maps or Yelp and type in Seiko Watch Repair Near Me. This should bring you up a list of watch repair stores, jewelers, and retails stores that can fix Seiko watches. In addition, you can also try your local Walmart as they have some basic watch repair tools in their jewelry department which are good for basic tasks like battery replacement.
Unauthorized Seiko Watch Repair Shops
The stores above are not authorized Seiko Service Centers, but can still provide adequate watch repair for the brand. However be aware that having an unauthorized watch repair can void your warranty, which will prevent you from receiving future protection should you need it.
Keep reading for more information on Seiko service centers.
Is My Seiko Watch Still Under Warranty?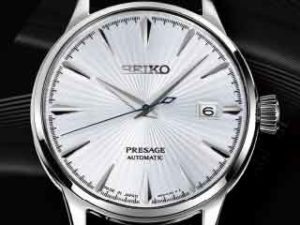 For most Seiko watches they have a limited warranty that covers the watch for 3 years from the original purchase date. In order to make claim on the warranty you will need to provide an original receipt showing the date of purchase, the model of the watch, and the price. For more information on Seiko watch warranties you can reference this document here.
Seiko Battery Replacement
If your Seiko Watch Battery is dead its simply a matter of replacing it. Normally this cost between $8 and $10 for a basic Seiko watch. If it's a water resistant watch then its more expensive because it needs to be resealed and pass a water pressure test after the battery is changed.
Seiko Watch Crystal Replacement
The crystal is a clear hard material that resides between you and the dial and the hands of the watch. Seiko watches have acrylic crystals which are less expensive than high end watches. Even if your Seiko watch crystal is cracked or broken after being dropped it can still be replaced.
If you need your crystal replaced a jeweler or watch repair shop will be your best option. The cost of crystal replacement can range from anywhere from $30 to $50 depending on your watch and what the repair shop charges for labor.
Replacing the Band
Seiko watches have many different styles of bands ranging from metal links to leather. Obviously you can replace it with something similar or something different. Metal bands will be much more expensive depending on the type of material you want on your band. Prices will vary depending on quality of the strap. A basic leather strap should cost around $20.
Mailing in Your Seiko Watch to a Service Center
If you have been searching for a Seiko watch repair near me and coming up with no results your next best bet is to send it to a customer service center. Here is what you need to know before sending in your Seiko watch.
Seiko Service Centers are the only authorized service centers. This means that they can guarantee their work for six to twelve months after the repairs are completed. If you send your watch in they will provide you with a free written estimate to tell you how much it costs to fix.
Unfortunately they do not do this by phone because they have to have the watch in their possetion in order to conduct a proper evaluation. The good news is that if your watch is still covered under the Seiko warranty they will honor it as long as you provide them the warranty card and original receipt with the watch when you mail it in. Anything not covered by warranty they will send you an email and provide you with estimated costs to repair.
Information you will need to provide when sending are your contact info, email address, case back number, serial number, and a description of the problem.
Here is where you can find Seiko Customer Services Centers around the world if you need to mail in your watch. These are authorized repair shops that can guarantee their work for six to twelve months after completion. Additionally if you watch is covered by warranty they will honor it and not charge you for the parts and labor that are still covered.
Tips Before Sending Your Watch in For Service
Be specific about the problem and do your best to communicate efficiently. State what the problem is, if its gaining or losing time, skipping seconds, the more info the better they can diagnose.
In the description don't say "its not keeping time", be more specific. Is it running slow if so by how much do you think, is it running fast if so by how much do you think. Is it stopped? Be specific as you can.
Put a value on the watch. Even if you don't have a receipt take a guess on the value of the watch and include it in with your package.
Put a description of the watch on the envelope. If your watch should get separated at the factory they can match it back to your envelope and paperwork.
Pack the watch securely using adequate packing and bubble wrap.
Can you Fix a Seiko Watch Yourself?
You can fix a Seiko watch yourself, but I wouldn't advise it. For things like changing the battery which may seem like an easy task can often cause harm to your internal mechanics, result in scratches on the battery plate, and introduce dust inside the watch.
If you don't think the cost of watch repair is worth it and you want to DIY your Seiko watch repair then you can get some back repair tools on Amazon.
History of Seiko
The company began in 1881 as a watch shop called "K. Hattori" in Japan. In 1982 they began manufacturing clocks. According to Seiko's official company history on their site; Seiko is a Japanese word meaning "exquisite" or "success".
In 1924 they produced their first watch under the brand name Seiko and in 1969 they introduced the first quartz watch to the world. In the late 80's they introduced the first Kinetic watch that featured self-energizing traits of an automatic watch with the quartz accuracy. This was the first watch powered by wearing it everyday.
In 1985, Orient and Seiko joined forces in a combined factory.
Since the Seiko brand has had many subsidiaries such as Seiko Watch Corporation and Seiko Clock Inc. and it became a holding company in 2001.
The company is best known for their affordable wrist watches. At one time they had two of their subsidiaries producing the same brand of watches which was a huge risk, but allowed them to bring innovation to the market through competition. On the flip side, if one company could increase production in the event the other company needed to decrease production. Seiko could essentially always keep a balanced supply and demand on the market.
Originally Seiko watches were manufactured in house every single part and piece. Nowadays the operations are scattered in different factories with the only in house production being performed on high end luxury watches.